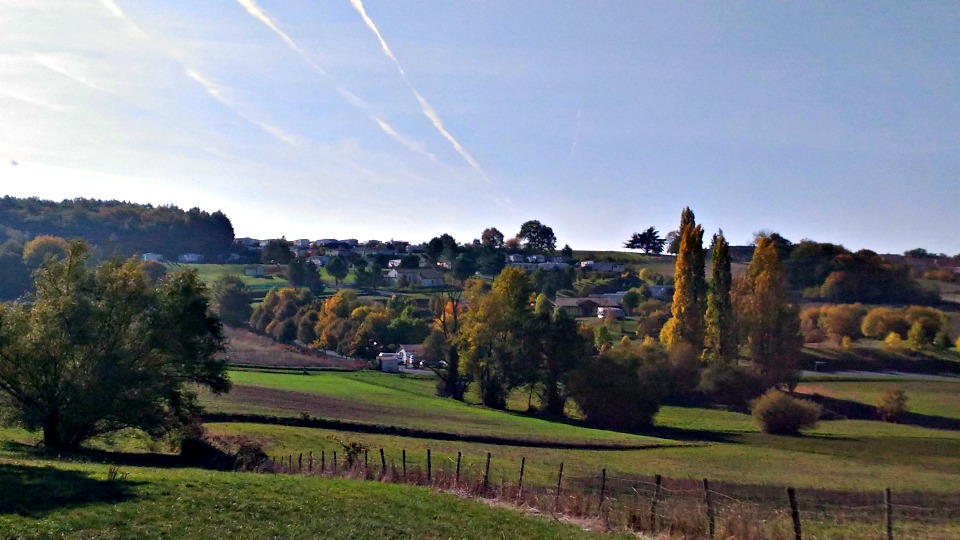 Nestled on a hillside overlooking the rolling French countryside La Rose Blanche has just 53 well-tended and spacious plots on 17 acres. The park is both tranquil and uncrowded, life moves along at a leisurely and laid-back pace. Lending itself to a relaxed and friendly lifestyle.
La Rose Blanche is laid-out on three levels on a gentle hill at a place called Les Moines (The Monks) which is some 3Kms outside of the small town of Mirambeau off the Rue du St Bonnet. 
Plan of La Rose Blanche Park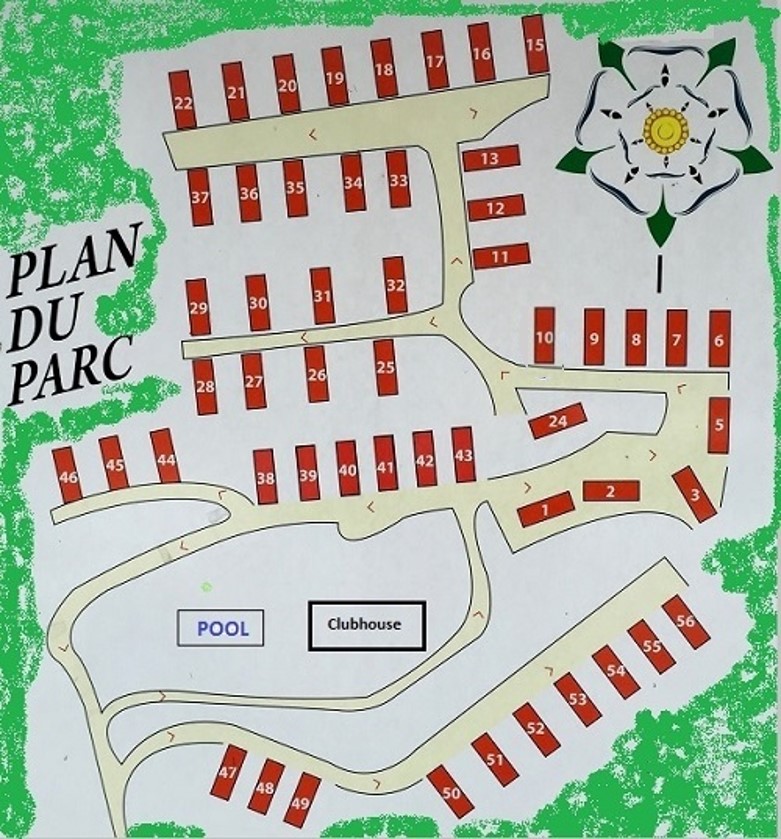 Lower Level: After passing a small pond surrounded by poplar trees outside the gates of La Rose Blanche you enter the park via an avenue of trees, the tarmac road then winds its way up the hill traversing three levels.
The ten homes 47 - 56 on the bottom level enjoy uninterrupted views over our very own tree-studded parkland where residents can enjoy a quiet stroll before relaxing on one of the park benches to enjoy the views - to the left the Gironde Estuary in the distance, sweeping right across fields of wheat, sunflowers, corn and the ubiquitous vineyards to windmill topped hills.
The combination of parkland and long distance views of the French countryside provides lower level residents with an ever-changing vista that delights all year long.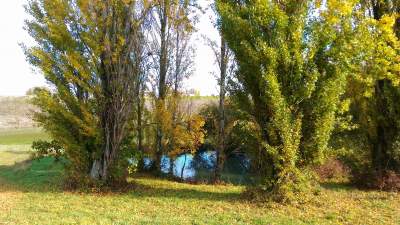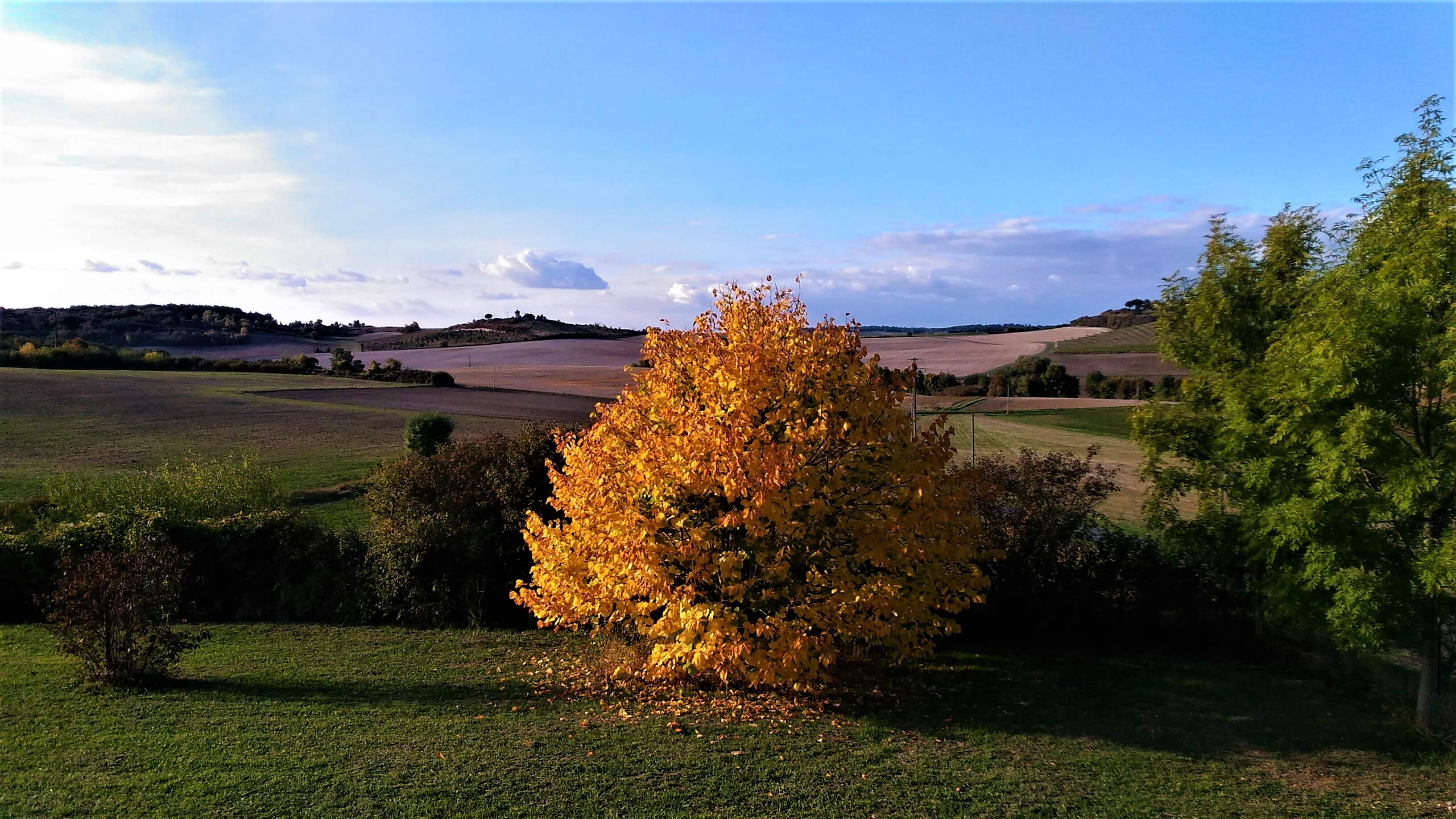 Typical Lower Level View
Mid Level: The road sweeps round and gradually climbs between fir tree studded lawns you catch your first glimpse of the old French stonework of our Clubhouse with its outdoor areas. Adjacent to the Clubhouse are our Boules Courts and close by our large open-air swimming pool and BBQ areas.  
Gradually the road reaches the heart of La Rose Blanche where there are some 23 mobile and park homes 1 - 10, 25 - 32, and 43 - 46. carefully terraced to capture great views of the Clubhouse, Swimming Pool as well as lovely views across the French countryside and neighbouring hamlets.
Views, Views and More Views!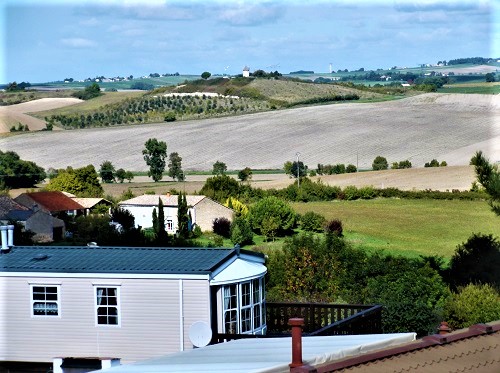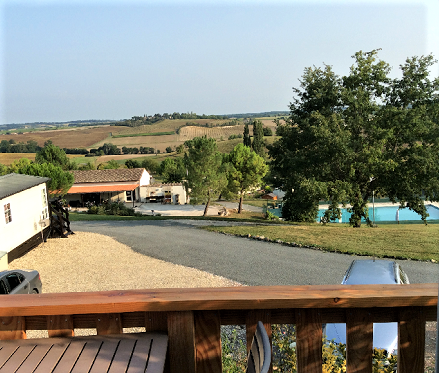 Upper Level: Moving on up, the upper level has some twenty two homes 11 - 22 and 33 - 37, which have the most elevated view of all across the park and enjoy easy access to the 'Top Gate' leading out of the park into vineyards and beautiful woodland walks.
Here the mist in the valley below can make it seem like flying above the clouds.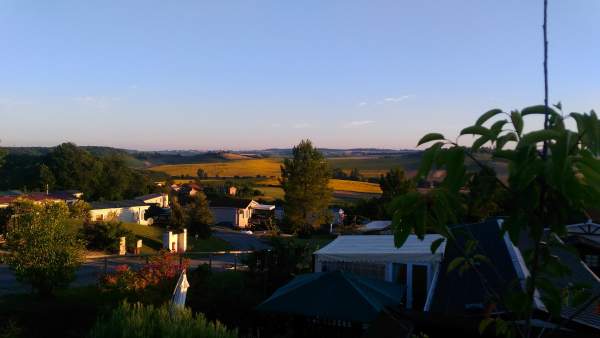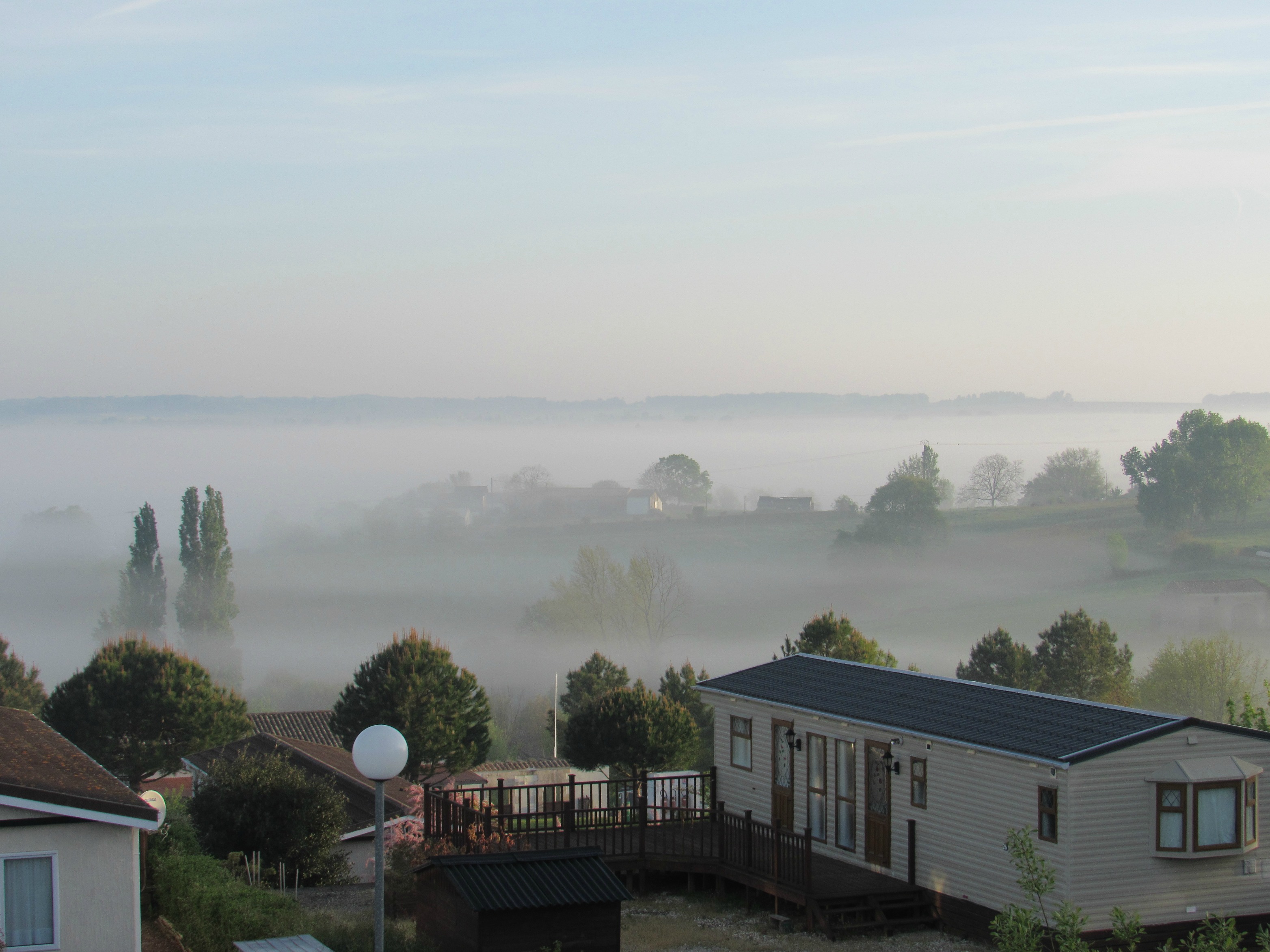 Misty Morning - heralding another beautiful day in paradise.
Lower Level - Mobile Homes for Sale
There are currently no homes available on this level.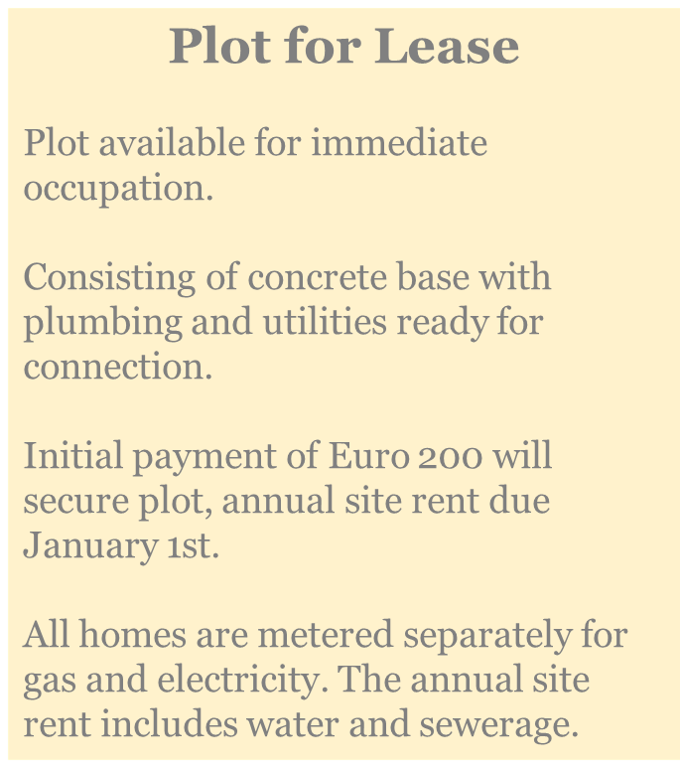 Plot 47 - Lower Level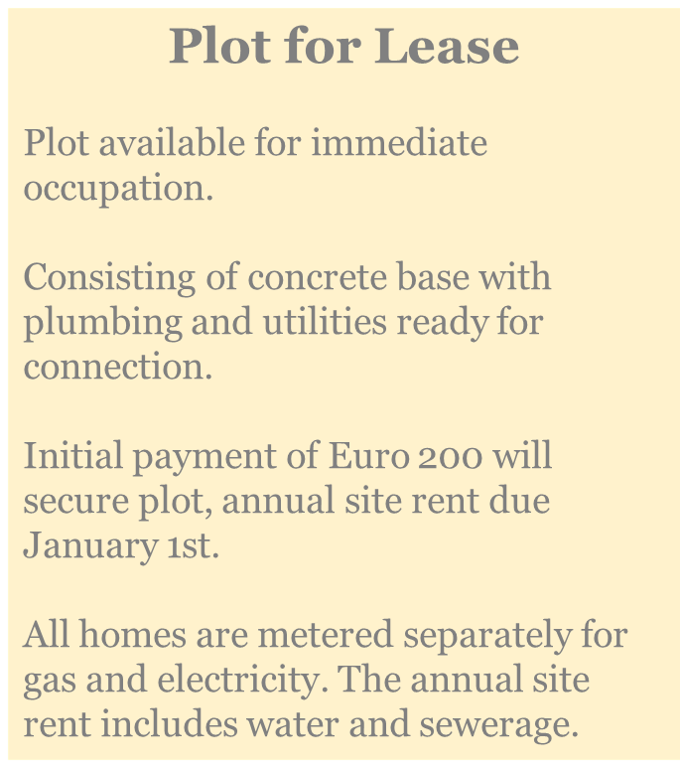 Plot 32 - Middle Level
Upper Level - Mobile Homes for Sale
Return to Top of Page Click Here
Return to Lower Level Mobile Homes for Sale Click Here
Return to Middle Level Mobile Home for Sale Click Here
Return to Upper Level Mobile Homes for Sale Click Here
Take the Tour Click Here

Return Home Click Here