Clubhouse Events
What's On at the Clubhouse? 
Hi Everyone, 
Well another Winter is almost here and we've some fab events planned over the next couple of months including an Italian Night, Christmas Fayre and of course we have Christmas to look forward to when we all get together for a fantastic lunch!  We've also restarted the film nights so keep an eye out or those and let us know if there's anything specal you'd like to see.

Here at the Clubhouse you will find regular events also taking place every week such as craft afternoons, line dancing and play readings.  So I'm sure there will be something you will find entertaining.
Ann - Club Steward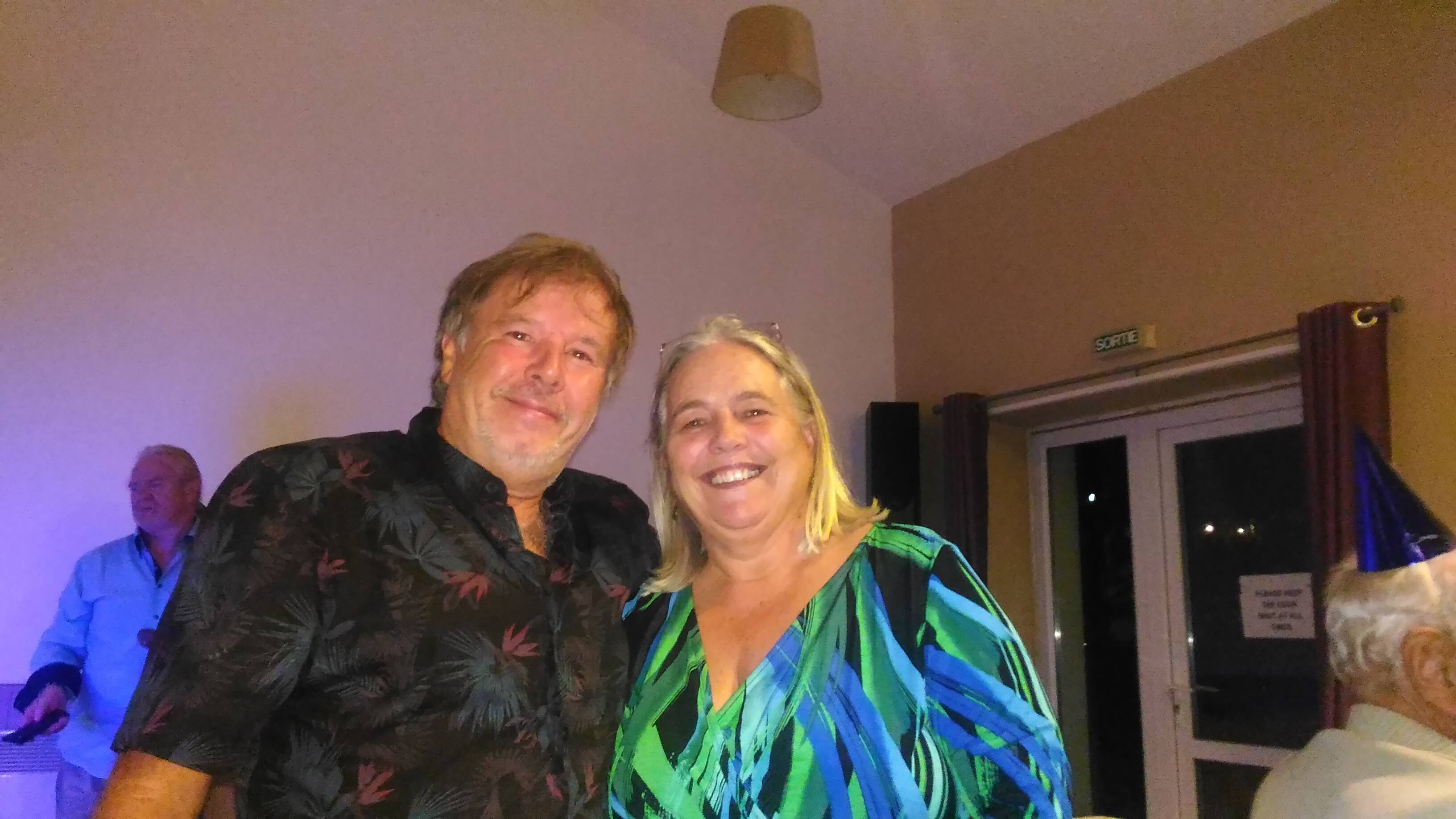 Your Hosts - Club Steward Ann and husband Paul - Welcome!
---
---
Regular Events
Day

Every Monday

Time

10.30 am

Event

Ladies Coffee Morning: Come along and get together with all the ladies, chat and drink coffee - 1 euro cover charge.

Every 3rd Wednesday

11.00 am


Play Readings:  Come and enjoy some interaction and analysis of both classic and modern plays - no acting skill required!


Every 1st Wednesday


2.30 pm

Art & Craft: Bring your art project or come along and try sewing. knitting, painting or jewellery making - no charge just pay costs for supplies.

Every Thursday

2.30 pm

Beginners Line Dancing:  Learn to dance like the cowboys and have a laugh too.  2 euros cover charge plus 50 cts for a drink afterwards.  Proceeds split between clubhouse and a local charity 

Every Friday

9.00 pm

Meat Raffle: Chance your luck to win the week's meat selection - Tickets 1 Euro each.

---
---
Special Events for December

Saturday 7th 1.00pm : Christmas Fayre - your last chance to purchase a unique gift for your loved one or best friend as well as chancing your luck on the Tombola; trying to guess the weight of the Christmas cake or just having a cup of coffe with a mince pie.

Tuesday 10th 8.00pm:  Quiz Night - come and test your Christmas knowledge, have fun as well as exercising those brain cells.  2 euros per person entry fee.  Prizes for winners (and losers!) plus supper

"Thursday 12th  8.00pm:  Film Night - showing Robin Hood starring Taron Egerton and Jamie Fox

An up-to-date telling of the rob the rich to feed the poor" hero complete with lots of CGI effects. A great film

Tuesday 17th. 800pm: Bingo!  Your last chance this year to try your luck.  Tickets 1 euro.  Snowball for the last house

Tuesday 24th.  5.00pm:  Christmas Eve - enjoy a lovely buffet of pies, quiches, sausage rolls etc and have some fun with our "Guess Who" and other games.  Get into the groove for the big day!   €3 cover charge
Wednesday 25th.  2.00pm:  Christmas Day - enjoy a traditional 3 course Turkey lunch complete with all the trimmings and even get a visit from the man in the red suit himself!   €tbc cover charge
Tuesday 31st  8.00pm:  New Years Eve - celebrate the end of 2019 and see in the start of 2020 with plenty of food and drink and maybe a little karaoke!  €3 cover charge
---
Return to Home Page Click Here
Return to Main Clubhouse Page Click Here
Return to Top of Page Click Here