Clubhouse

La Rose Blanche Clubhouse proudly flys the cross of St George and the French Tricolour side-by-side and is at the heart of our community - our salle de fete as the French would say.
La Rose Blanche Clubhouse is the beating heart of the La Rose Blanche residential community.
As the British have the Village Hall and the French their Salle de Fete where the community gets together to socialise, have fun, raise money for charity, discuss governance (resident's association) and provide hospitality to our guests, for example the local Mayor or Councillor from Mirambeau or friends visiting from nearby.

Couples and individuals can book the clubhouse for that special anniversaire - a birthday or wedding anniversary perhaps.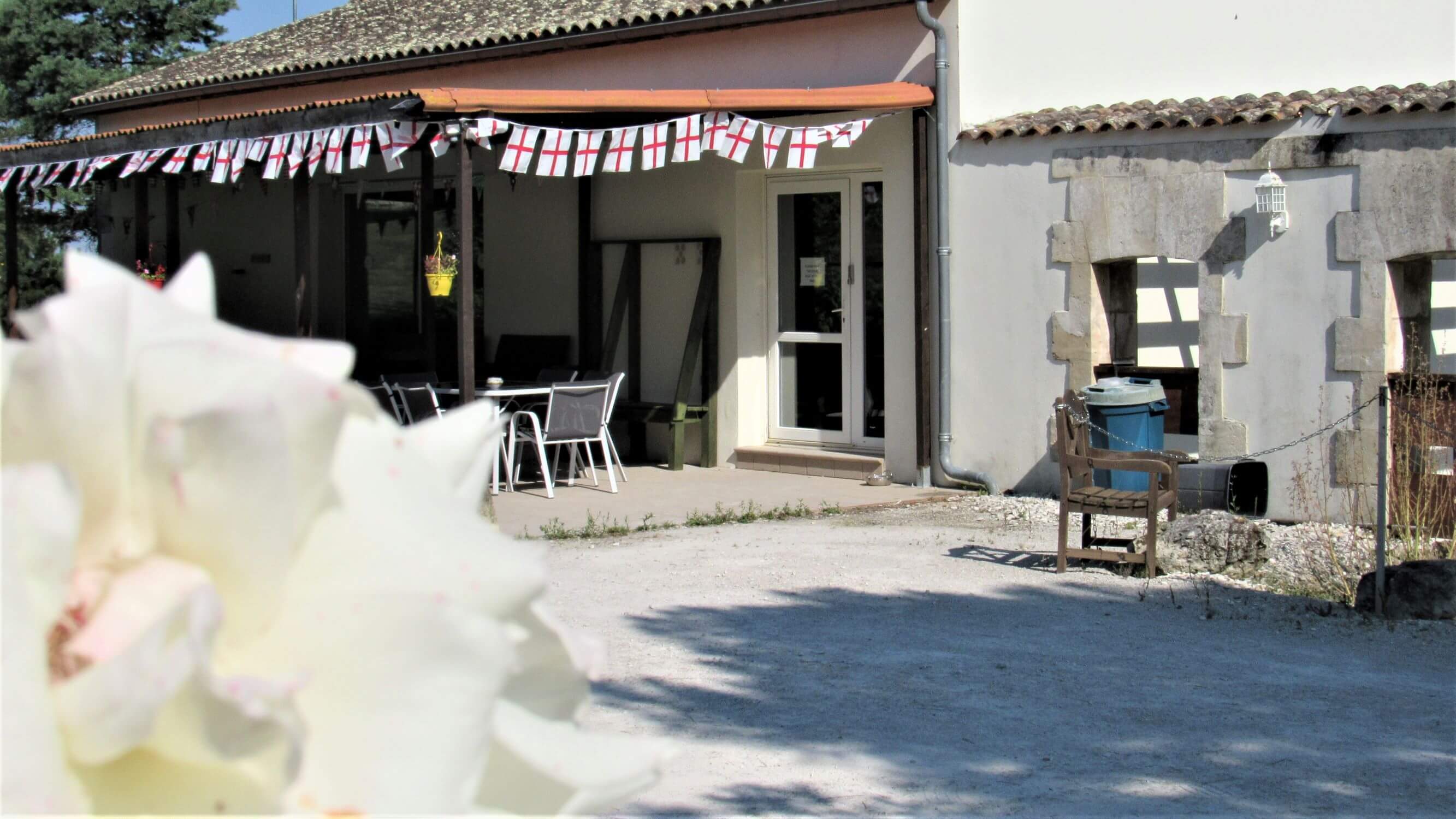 Behind the White Rose - The Terrace.
Clubhouse Complex: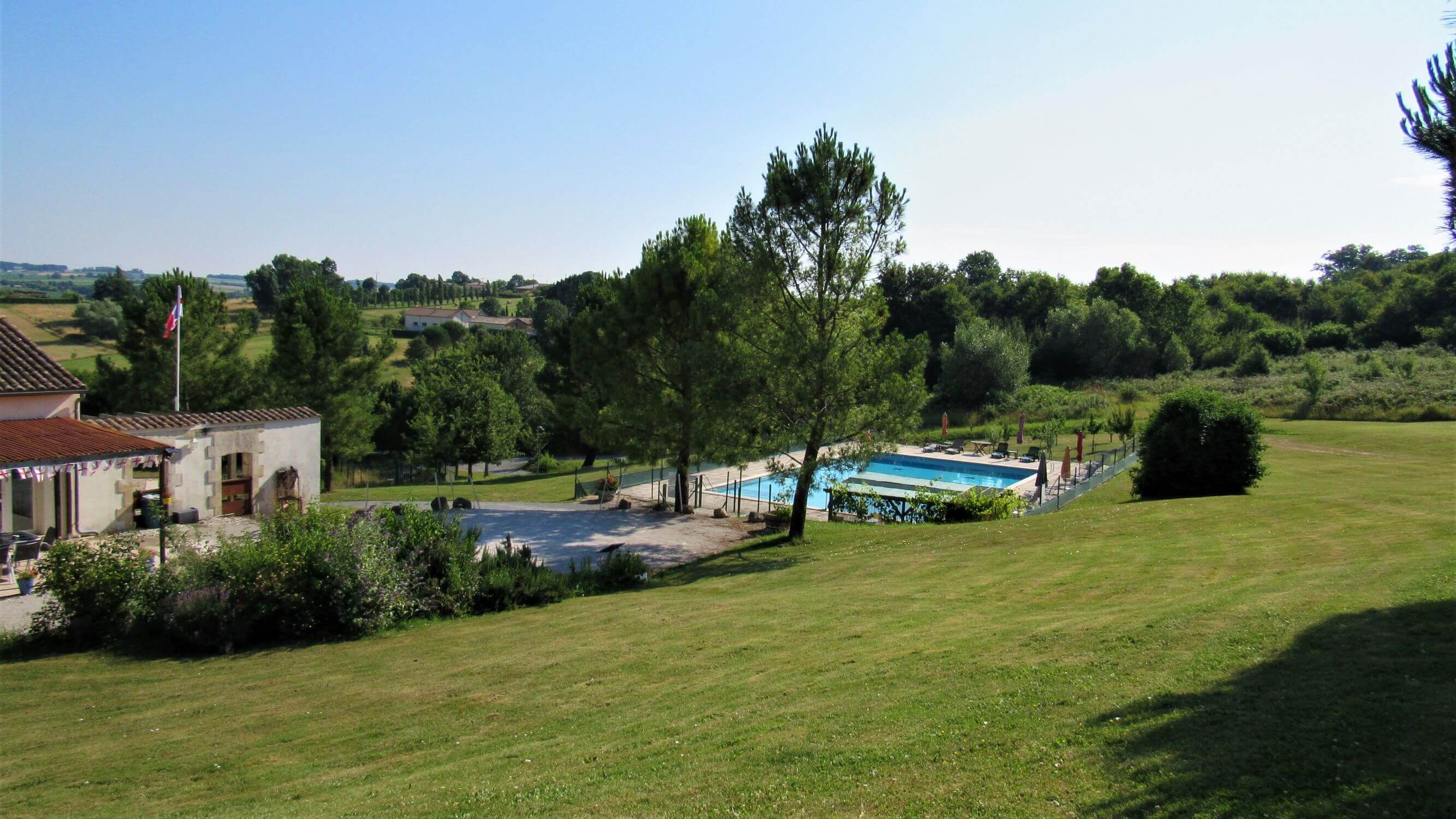 Sweeping Lawns embracing the Clubhouse, Main Terrace, Boules Courts and Swimming Pool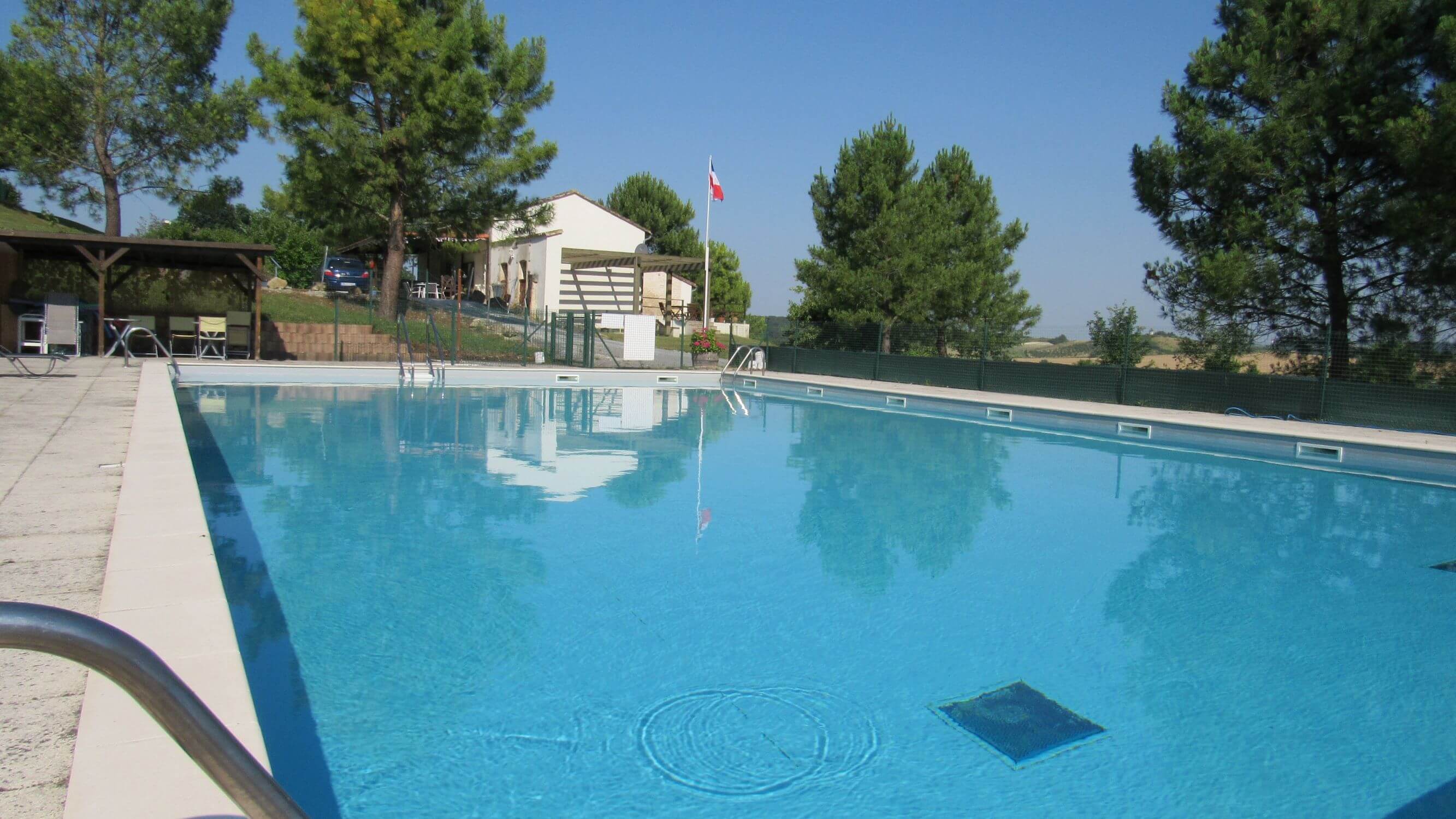 The Inviting Swimming Pool with Pool Bar for Refreshments at the Far End.
Separate Terrace with Table Tennis.
The clubhouse complex consists of number of related areas as follows:
Large Kitchen
Bar area
Large Multi-Function Room - for social functions, meetings, arts and crafts, etc. 

Well Stocked Library
Outside:
Large Outdoor Swimming Pool
Parking/Boules Courts
Terrace with Table Tennis
Terrace with Seating & Pool Table
BBQ Areas - Club side and Poolside.
The Clubhouse surrounded by Sweeping Lawns.
Return To Top of Page Click Here
Find Out What's On at the Clubhouse Click Here
Return to Home Page Click Here