Getting Out-and-About
Bordeaux
The upper front of Gare St Jean - the Trams Station is right out front but cross the trams tracks first and have a coffee at one of the many cafes'
Great for Lunch or Pizza before getting a tram into town - Opposite the Station..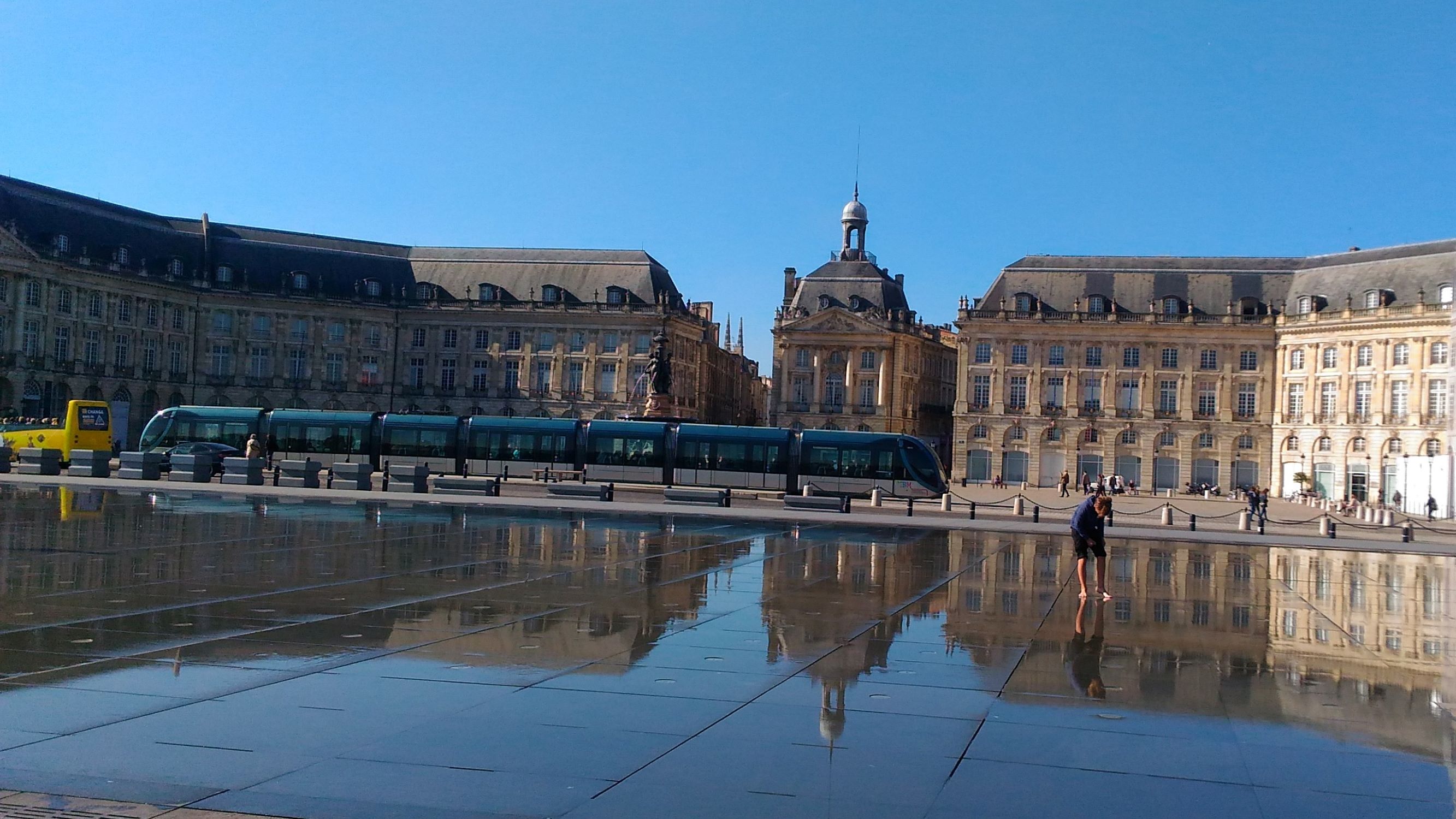 The Bourse - A great first port of call after boarding the tram at the Gare St Jean station.
Buy your tram tickets from a machine on the tram station - a day ticket is very reasonable. Don't forget to swipe your ticket when you get on a Tram.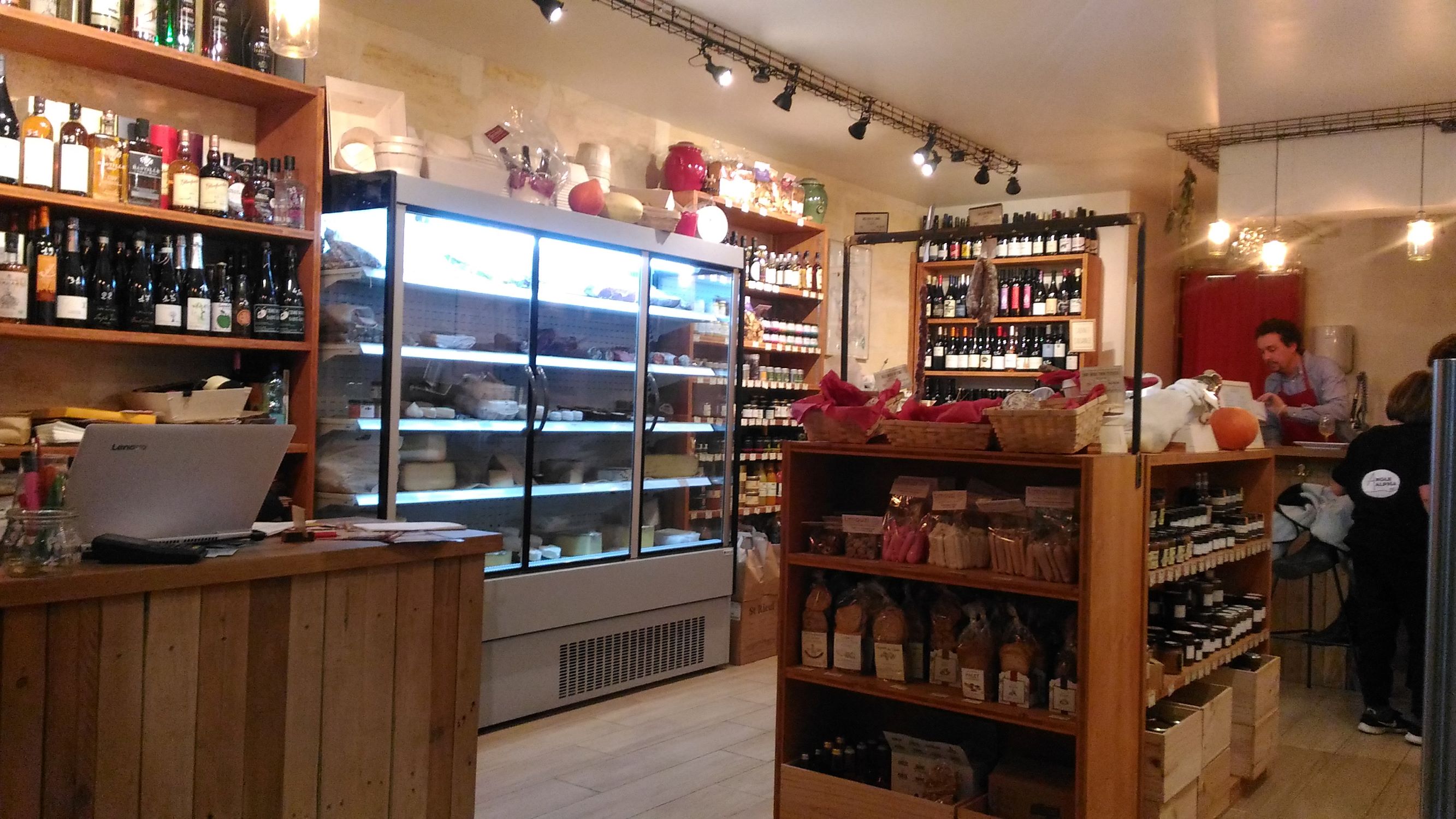 Terres De Bordeaux - A great little deli with Regional specialities like Canale and Basque treats!
You'll find the little deli above on the other side of the gare St Jean. Go Down a level through the underpass and up the ramp and out the other side of the station. too.
Their mature Gouda Cheese with Truffles is a must! Well worth the effort. And you can pick up a very nice wine to go with it!!
Why not pick a few items and have them for breakfast (petit dejeuner) at a table outside - you won't be disappointed!.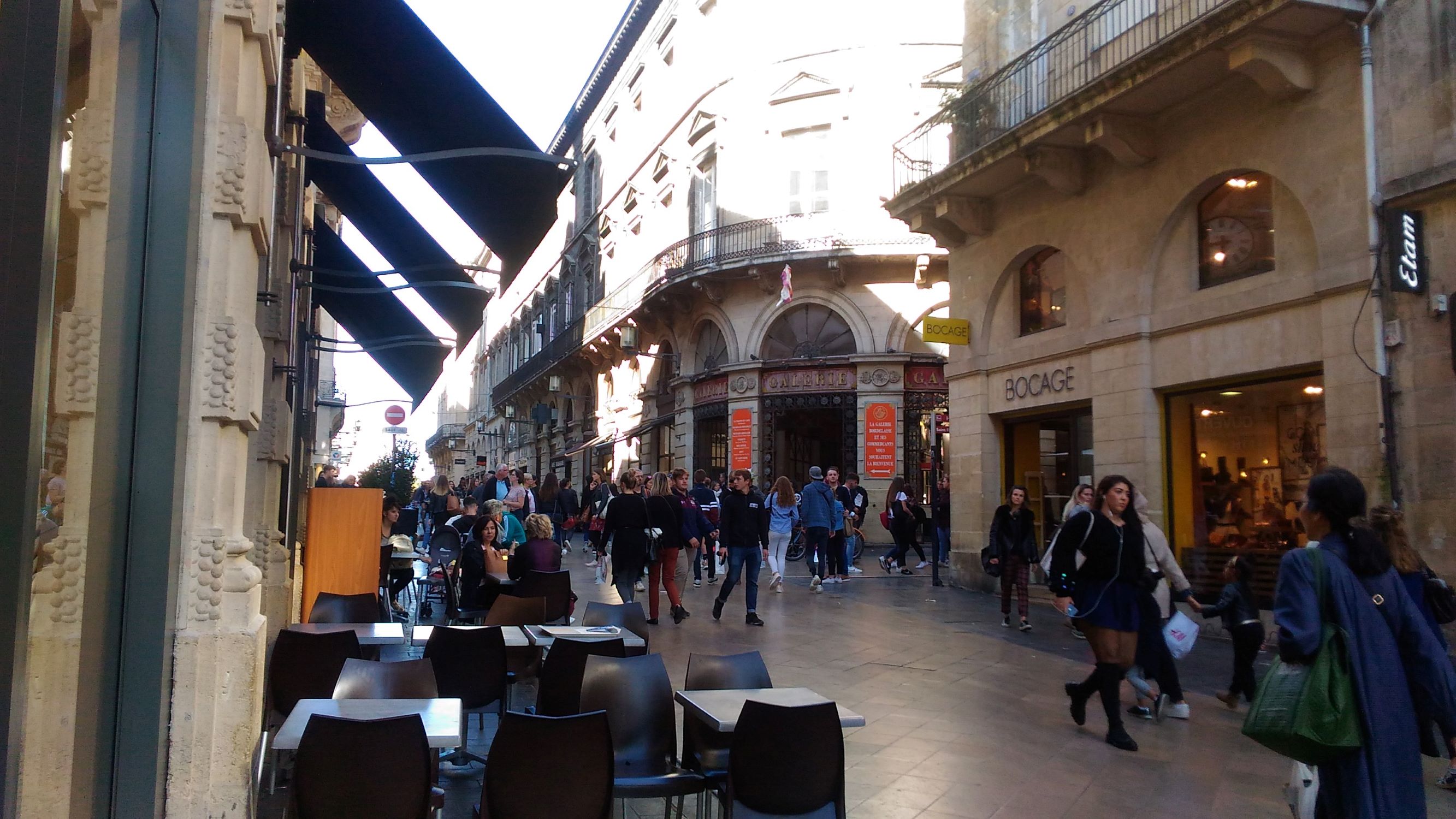 The 'Oh! So Busy' Rue St Catherine is the place to shop till you drop - over a mile (1.5 Km) of shops - from Etam to C&A, Galeries Lafayette and much more . . .
The Houses of Parliament is a great little Pub.
Shopper's Heaven
Simply walk up from the Bourse and soon you'll be immersed in all your favourite stores - C&A, Etam, Galeries Lafayette and much more . . . , 
Easy to find. The Rue St. Catherine is one of the longest shopping streets in Europe - Shop . . . Eat . . . Shop some more . . . Drink . . . Las t minute Shop then  . . .  Eat & Drink!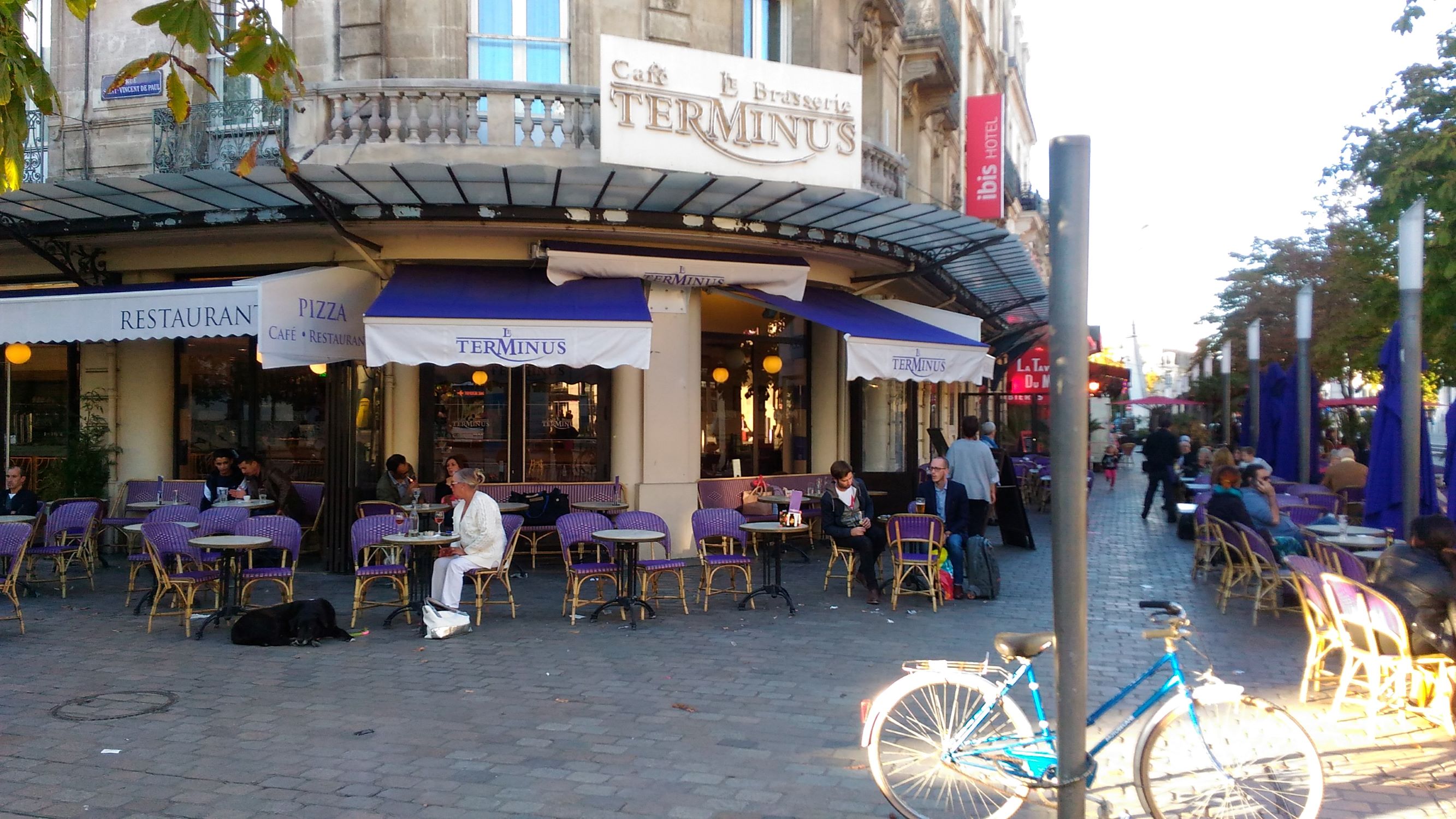 Terminate your day here before catching the train back to Jonzac.
Paris
Ferries
France:
Dunkirk – 8 ½ hours
Boulogne and Calais – 7hr 15Min
Cherbourg – 6 ½ hours
Dieppe – 7 hours
Le Havre – 6 ½ hours
Caen – 6 hours
St Malo – 6 hours
Spain:
Bilbao - 5 hours
Santander - 6 hours 
All times are approximate and are based on using main arterial routes and toll roads starting at Junction 37 on the A10 which is approximately ten minutes away.