Web Builders Wanted!
You can help La Rose Blanche's online presence at become a popular one-stop-shop for prospective and existing residents by helping in one or more of the ways shown below: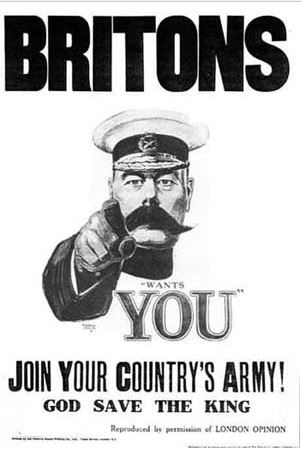 Use the form to volunteer for these roles and optional membership of the Utilities and Amenities Sub Com. Here
Become a Content Provider for this Website?
Good interesting or informative content is essential for a successful website … be part of La Rose Blanche's onsite presence. Content brings traffic and traffic open up all sorts of possibilities for La Rose Blanche. 
What's Involved?
As a content provider there are a number of ways you can contribute to myroseblanche.com content:
At the Office: You can write up content and provide photos (that you have the right to use) to support your content, put it in an envelope clearly marked myroseblanche.com content and your Mobile Home No.,

then

drop it off at the office,

post it to us and we will do the rest. You can also email the office, however, we would prefer that you use the special email that has been set-up for this purpose -See Email below.  
Content 2.0 Submission: You can begin contributing right away via what's we call Content 2.0 pages, which is another way to send us content and up to 4 supporting images (that you have the right to use). Use the Content 2.0 form on Anne's Poetry Corner (Activities) to send a poem or short story … even get your Grandkids to submit one. You can also submit comments and reviews from pages that have already been submitted. And if Poetry is not your game you can still use the same form just tell us where you believe the article or content fits on the website. 
Email: Alternatively, email your content to contentisking@myroseblanche.com.

Adopt a Web Page or Three?
You can adopt a Roundabout in the UK, likewise you can adopt Donkey or an Elephant or a Dog through donation on our Donate and Pay Service.  So how about adopting a webpage or three at La Rose Blanche's website -  myroseblanche.com. As a content provider we will send you a cuddly toy (no we won't) but you'll take care of these pages existing or new. 
We already have keen cyclists contributing to the existing Cycling Group Page and we have a keen Golfer who has agreed to adopt a new Golfing Page and I am sure he could benefit from some local input! Have you played around (I mean a round) at our local 9 hole golf course at Montendre?
So can you provide more content for existing pages or content for new pages. For Example:
Could you adopt a new Pet Page as well as a new pet perhaps?
You could share with us the work of a local charity and assist in capturing donations for good works?  
Could you add content to our Out and About page?
How about a Model Railway Page?
Could you contribute to a Faith based Page and keep Church Service times up-to-date? 
How about a Recipe Page where we collect and publish some of the recipes for those marvellous desserts at Sunday Lunch? 
What about a new Brexit Page?
Do you have knowledge about the local Marie or Prefecture?
Could you share helpful knowledge about French cuts of meat or their names for different fish?
How about an Allotment Page - sharing your knowledge of gardening and the seasonal gardening chores?  
Are you a history buff - a page of local history or a section in the Mirambeau Area page?

Whatever, your interest its likely to be of interest to our audience too - remember this is our story and everyone has knowledge they can share and a story to tell. 
Use the form below to let us know if you would be interested in volunteering for this or other volunteer work at La Rose Blanche - we can arrange the training to suit and do the rest - where there's a will there's a way. 
Help Generate Interest & Reciprocal Links?
Generate Interest
Increase the popularity of myroseblanche.com by getting your friends and family and those with a genuine interest in La Rose Blanche to visit our website from home and abroad as this will encourage search engines to send more visitors to our site as they respond to a growing and genuine popularity.
Likewise, talk to local trades people about the site - create a local buzz. We will after all be putting in outbound links (See below) to all sorts of services that help La Rose Blanche residents, e.g. restaurant reviews, travel recommendations, local trades people, etc,. If you use them and like them and it is relevant to do so - ask them to reciprocate with a link from their website to myroseblanche.com. 
Generate Quality Reciprocal Links
Outbound Links provide useful additional information or services that benefit the users La Rose Blanche's myroseblanche  website, For example our link to the Connexion English/French Newspaper, to an Expat Website or the Local Living Magazine. Conversely, Inbound Links provide a similar service to users of related websites, e.g. a retirement planning website or site devoted to expats living in France.
Good quality inbound links bring traffic to our site and this shows to Search Engines that myroseblanche is increasing in popularity - which itself generates more and better visitors to La Rose Blanche's online presence as search engines respond to this new found popularity by sending m0re customers our way. So identifying other sites that might be interested in linking up with myroseblanche is the order of play. A popular website is a successful website!
If you think you can help to generate interest and/or negotiate quality links let us know at contentisking@myroseblanche.com or fill out the Volunteer Here form below.

Become a Content Editor for this Website?
Do you have a good command of the English Language? Meticulous and Passionate about Grammar? If that sound like you become a content editor for La Rose Blanche's online presence - my rose blanche.com. As part of the team and a member of the Utilities & Amenities Sub Committee you will provide quality control checks on all website content/pages, advice on website policy and regulation, privacy and security etc.
Become a Webmaster for this Site?
The webmaster takes overall responsibility for the building, development and support of the La Rose Blanche online presence ensuring it is a one-stop-shop for those thinking of moving to La Rose Blanche and existing residents - making their lives that much easier through information services and connections with the local community, helpful activities, and useful services.
Build Your Own Website?
This website has been developed and is maintained on the Solo Build It (SBI) web development platform from Sitesell based in Montreal Canada. It is a rich web development platform providing excellent support, in-context help and comprehensive web master training.
Become an Assistant Webmaster and learn the ropes so that you can add content as a content provider or on behalf of our non-technical content providers, help to develop features in the future such as an automated newsletter mailout, etc., 
You will receive full training and the skills you pick up here will enable you to set-up and develop your own website - become more than a silver surfer!! . . . . Help us and Gain a life skill.
Web Training Schedules
2019 Training Schedule: TBA

Volunteer Here
To Return to Top of Page Click Here
To Return to Home Page Click Here