Watercolour Lessons
Learn to Paint with Watercolours
If you have always wanted to learn to paint or if you want to return to painting after a gap year or two, then this is your chance.
Gordon Brady's watercolour lessons are conducted in La Salle de Musique in the village of Beignes St Radegonde 16360, a pleasant drive through the countryside from La Rose Blanche.
Gordon's runs watercolour classes three half days a week.
2018/2019 is the tenth year of these classes and they are both enjoyable and informative.
Gordon Brady - Self Portrait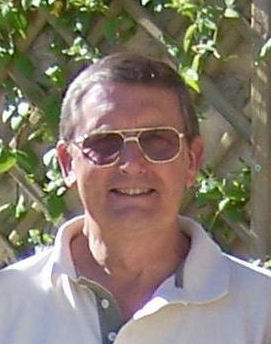 Gordon Brady
---
Watercolour Classes - 2018/2019
Beginner & Second Year Classes:
Thursday Mornings: 9.30 am until approximately 12.00 pm Midday*.

Intermediate Classes:
Wednesday Mornings: 9.30 am until approximately 12.00 pm Midday.

Advanced Classes:
Thursday Afternoons: 2.00 pm until approximately 5.00 pm.
* NOTE:
There is a strong possibility that a New Beginners Group will be started in January 2019 as two of the above groups may be amalgamating.

Refreshments:
All sessions include Tea/Coffee and cake at the halfway stage.

Register Interest Here
Use the form below to register your interest in attending Gordon's Watercolour Painting Classes at the Salle de Musique in Beignes.
---
The Format of Your Watercolour Class
Gordon presents each group with a painting suitable for their level of experience, and the instruction is designed likewise. So for beginners each stage of the painting is demonstrated, and if required, practiced before putting brush to paper.
If you think you can't draw that is not a problem - there is an almost fool-proof method of getting the drawing onto the watercolour paper.
At the end of each session you will have a finished watercolour painting. We then have a 'show and tell' critique of each painting to help individuals improve.
What will I Paint?
Paintings are based around landscapes - as it helps to see and learn the techniques. However, the subjects are many and varied.
Seascapes, animals and people also feature, including a self portrait in the second year. 
People are often reluctant at first to do a self-portrait - but in the end everyone enjoys it - believe it or not!
Sometimes we paint a subject requested by one of the students;  such as the one opposite. Taken from a small tin lid everyone had a lot of fun doing this.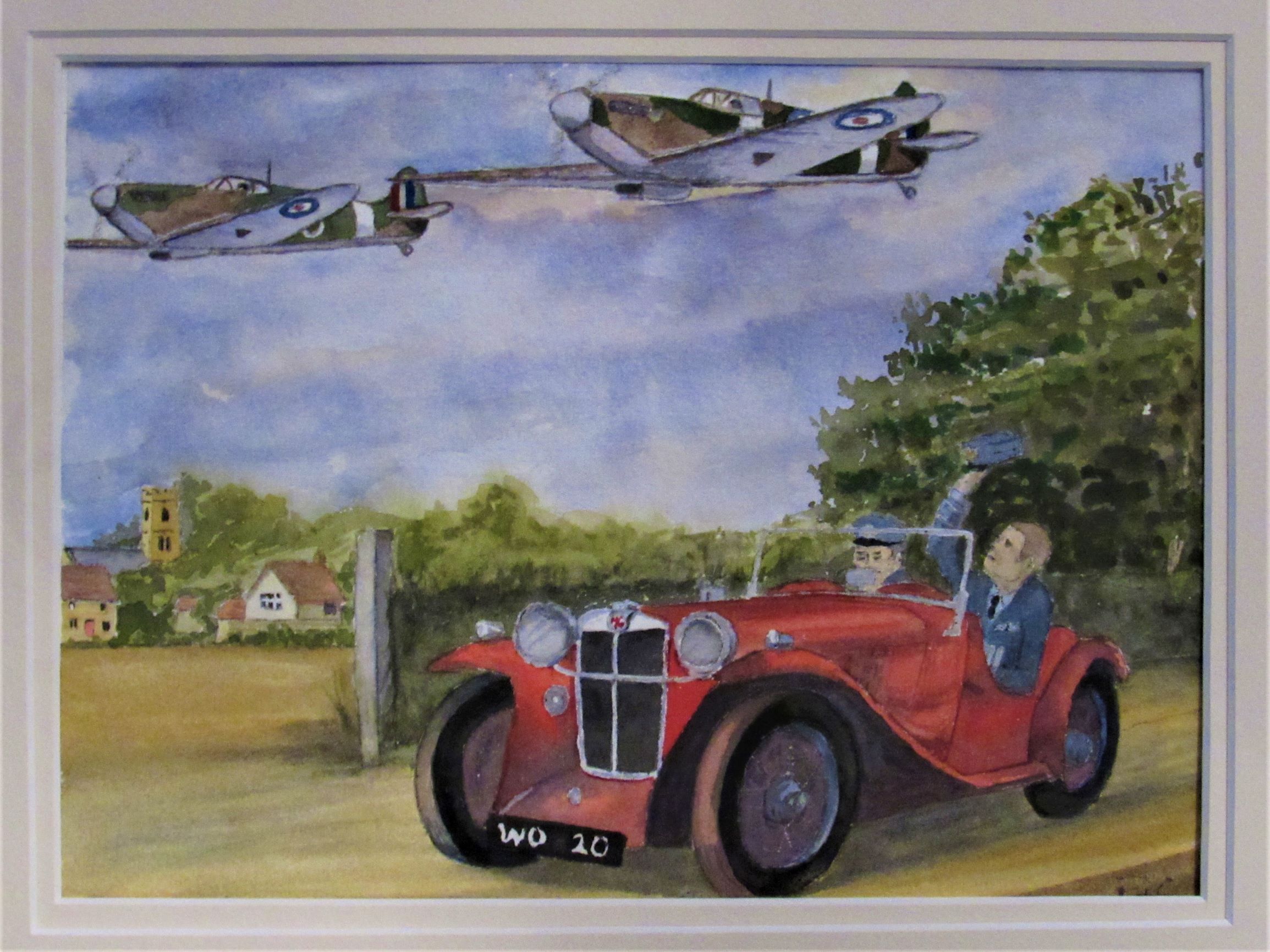 A Intermediate Student's Effort.
Watercolour Painting Materials: 
Gordon will give advice on which paints, paper and brushes to buy. The first piece of advice is - don't buy a set, you'd be buying colours you won't need, in fact don't buy anything until your first few sessions - he will provide all you need. 
Gordon Brady
Gordon is a qualified teacher (though not in art which he thinks is an advantage), having taught in the RAF and in Lincolnshire Secondary Schools. 
Return to Top of Page Click Here
Return to Home Page Click Here