The Jam Man
Looking for Home-Made and Fresh Produce?
Every Tuesday (National and Religious Holidays excepted) Jean Marie Larue sets-up his stall inside La Rose Blanche's main gate next to the office - selling home-made Jams (confiture), local honey (miel), fruit and vegetables (fruits et legumes) and fresh eggs (oeufs). 
Jean Marie's jams are produced in accord with the seasons  and often you will be able to find many exotic jams like melon and quince. However, you will usually be able to get the following jams (confiture) labelled here in French followed by English:

Abricot

- Apricot

Cerise

- Cherry

Fraise

- Strawberry

Peche

- Peach

Prune

- Plum



Poire

- Pear

Pomme

- Apple

Kiwi

- Kiwi 

Figue

- Fig

Mure

-

Blackberry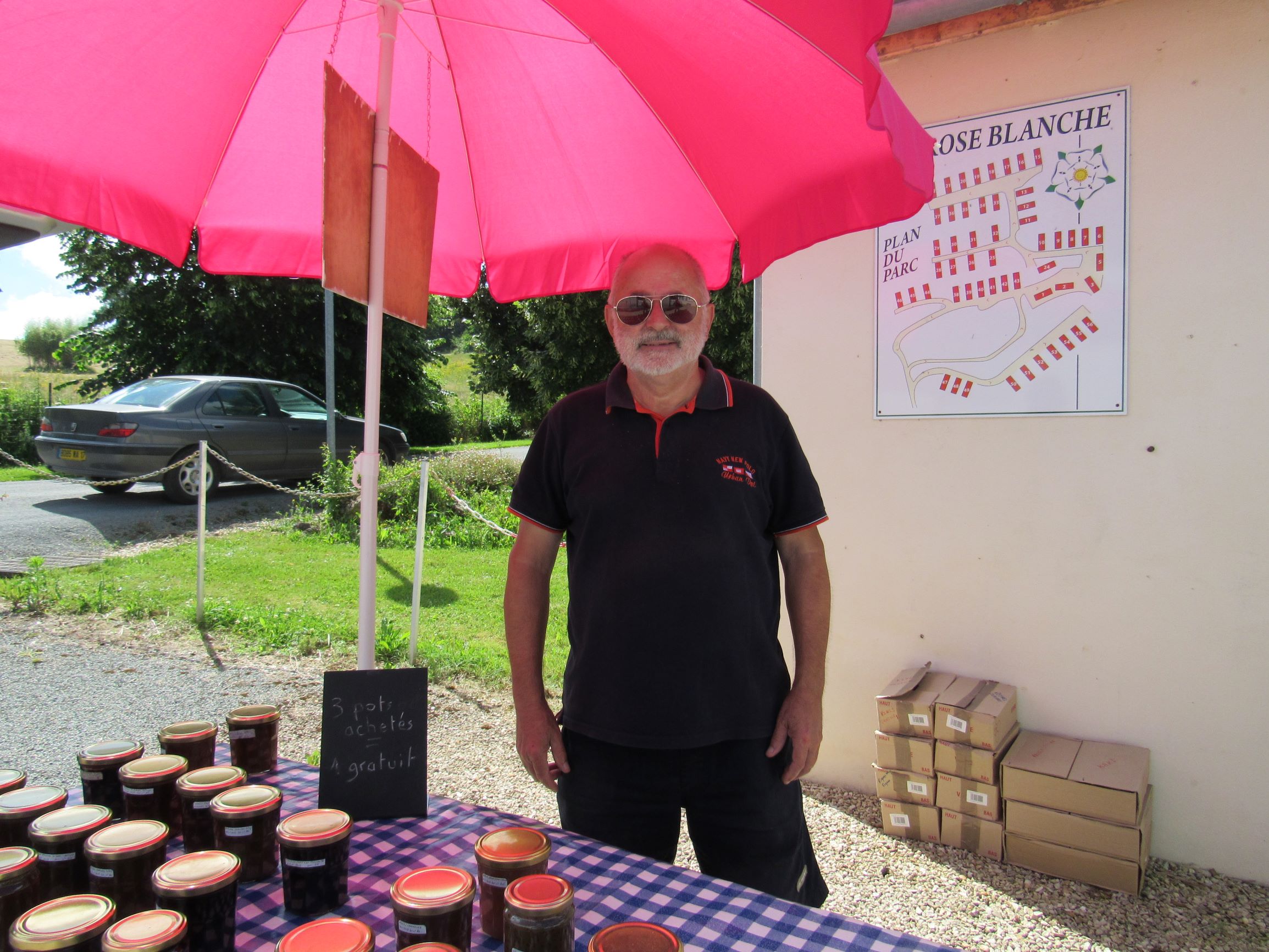 Jean Marie LARUE with a selection of his home-made jams.
Specific Orders
If you have any specific needs - fresh eggs for example, either let Jean Marie know and he will do his best to provide what you need the very next Tuesday. You can either do this verbally or use the advance order form below. On completion of this form Jean Marie will be automatically emailed with your order and if you have provided your email he can let you know whether there are items he cannot supply with possible alternatives.   

Order Here or Visit My Stall on Tuesday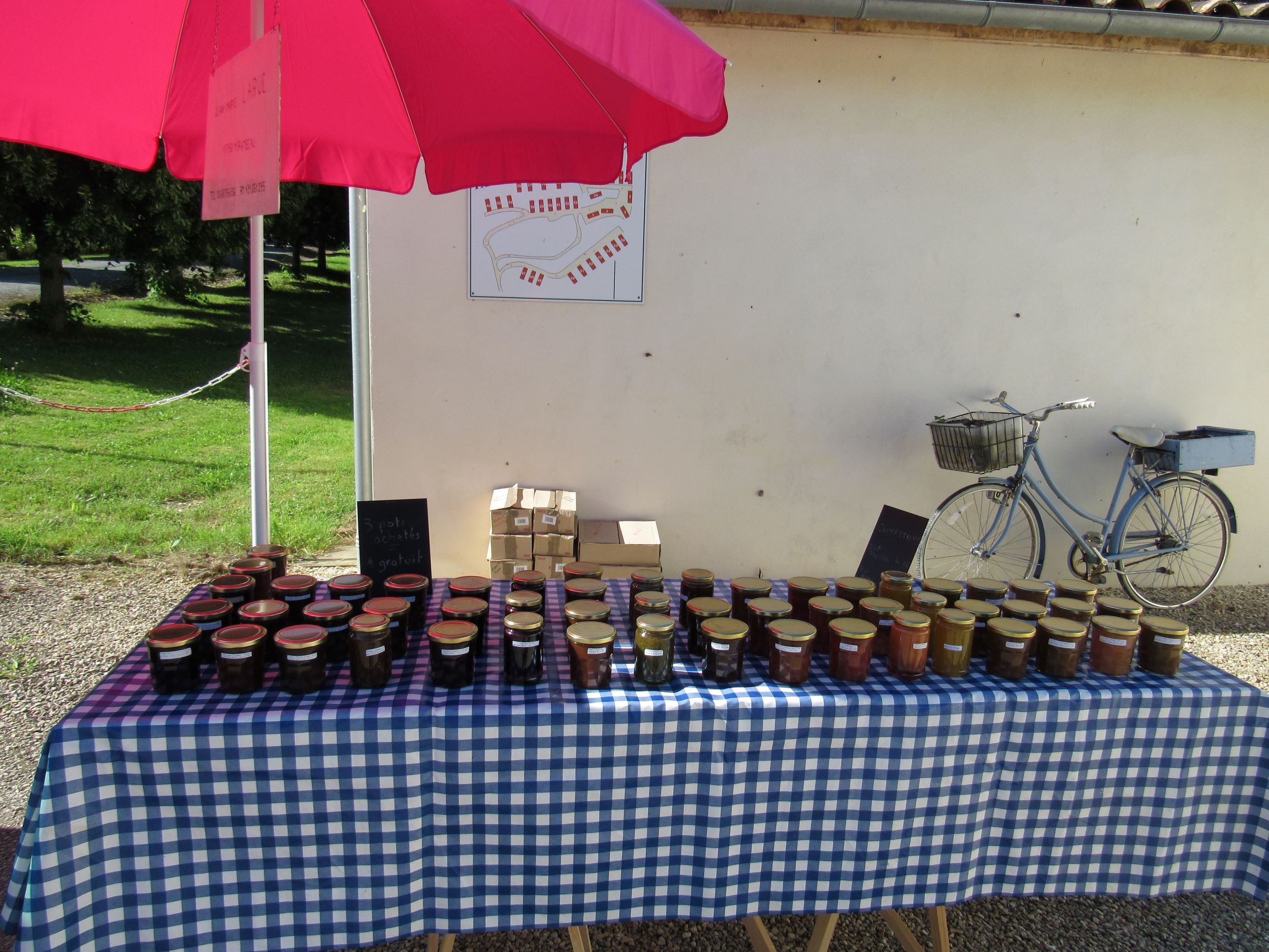 What a selection of home-made jams!
Jean Marie LAR8AU 
2 Chez Richard3
17150 Mirambeau
Confiture, Miel, Fruits et Legumes
Vendeur Itinerant
Tel: 06 87 75 65 
Hot Tip
To stop your jam going mouldy soon after opening even though you put it in the refrigerator - turn your jars upside down.
Source - https://grannystips.co.uk/

Return to Top of Page - Click Here

Return to Home Page - Click Here